Five Best Toddler Halloween Costumes For Boys 2019
Halloween is a great time of year and often full of parties and celebration, which is completely different than what it used to hold. However, because of the happy and often joyful time that surrounds All Hallows Eve, people tend to get costumes for their children and find the best-looking costume for their kids. Well, that is usually very easy to find but sometimes it is a challenge because the kids taste, even at a young toddler age, are varied and different depending on the kids. I know my own children have varied taste and when they were looking for costumes it was like pulling teeth. Since that is the case, I have decided to share what I feel are the five best toddler Halloween costumes for boys 2019.
5. PJ Masks Costumes
The PJ Masks are an older cartoon that comes from Canada, but it is still a cartoon that is wildly popular and from what I have seen is continuing to grow in popularity. I mean I was walking through the toy section of my local Walmart at Christmas and saw almost as many PJ Mask toys as Paw Patrol. Since that is the case, I am sure the costumes are just as popular. Not to mention, I have to admit I do love the fact that you can easily find the characters are funny and likable. The downside is the characters voices after hearing the show for the hundredth time that day can start to get annoying, but it is still a great character selection and the shows are exciting for the toddlers to watch, which means they may consider the characters to be a great option for the boys to wear.
Cool chameleons! The PJ Masks Gekko Classic Toddler Costume is all your child needs to be Gregs alter-ego. Officially licensed, the package includes a jumpsuit with attached tail and headpiece. All have a green scale pattern. The jumpsuit has long sleeves and pants and features light green padding at the knees and elbows. The headpiece has an attached mask and on top has attached spikes. The PJ Masks stop villains, return stolen items and do many other things to keep the city safe at night. When 6-year-old Greg activates his special bracelet, he becomes Gekko. His powers include super strength, super grip and camouflage. He can also run on water. He is the youngest member of the team, but is just as important as the other members. Makes a great costume for Halloween or a PJ Masks themed birthday party.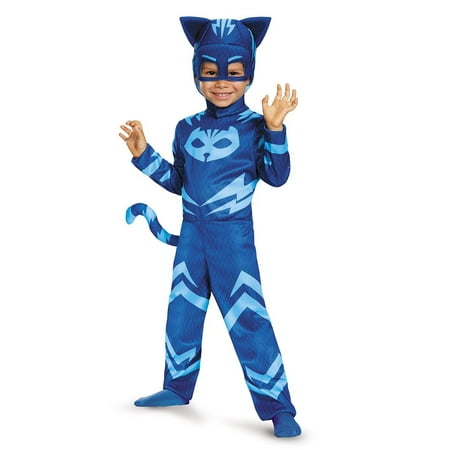 Transform your kid into a crime-fighting hero with this Disguise Catboy Classic PJ Masks Child Costume (Size 7 to 8). It features a highly-detailed full-body outfit, made with quality fabrics in Catboys signature colors. Also included is a fabric mask, allowing young fans to enjoy hours of fun as they play out their own adventures. This disguise Catboy costume includes a tail and is ideal to wear for a Halloween or costume party. Disguise Catboy Classic PJ Masks Child Costume, Size 7 to 8:
4. Comic Book Characters
While the toddlers are typically not reading yet, the parents may be reading to them. When the parents are reading to the toddlers the chances are good that they are reading them some of the step into reading books or comic book. Both of these tend to use recognizable characters that are very easy to notice and follow. Not to mention most of these characters have a good theme to them and that often means you will have your toddlers that want to mimic them because they are some of the best characters around. So it is very easy to see that the toddlers are going to fall in love with the characters from the comic books and most likely will want to look just the characters in the comic books which is why the comic book characters have made it so high in my Halloween costume list for boys.
3. Police Or Firefighter Outfit
An old standby costume for the kids is the police and firefighter costumes. While these are not nearly as popular as they were when I was growing up, they are still a great costume idea. Yes, I know that some parents will not want to put their children in these costumes for various reasons, I know last Halloween this was a very popular costume choice for children where I live. The best part is it was not always the parents who were police officers or firefighters whose children were going out in these costumes. Often, it was the children that wanted to become police officers or even a firefighter as part of their grownup life. So I found these costumes are still wildly popular and are a great option for the toddlers.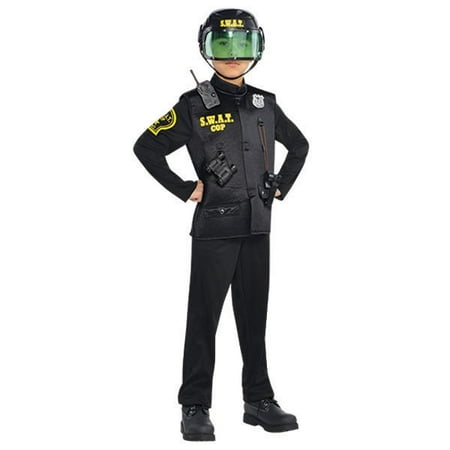 Police Swat Officer Deluxe Costume Boys Toddler 3-4
2. Paw Patrol Characters
Okay, I have to say that one of the most popular cartoons for toddlers now is Paw Patrol. The show has been around for several years now and it has oddly been growing in popularity. Any time I turn on the television and it had Nick Jr. on last it always seems to have Paw Patrol on. What else is bad and I am sure any parent can identify with this is they tend to catch themselves singing the song for Paw Patrol or even talking about an emergency and needing to get to the tower. Well, that popularity has soared among toddlers and that has led to them being a very popular costume still for the boys who want to act and look just like the adorable pups while overlooking Rider.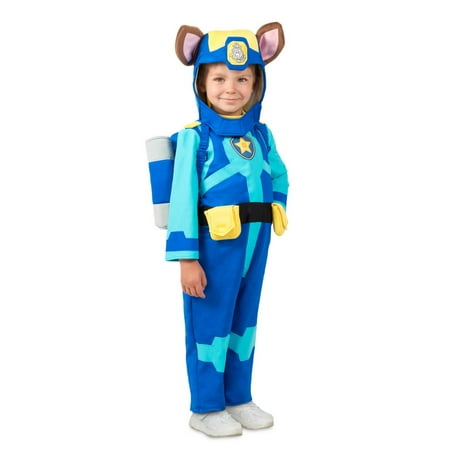 Your child will love soaring above the tossing waves this Halloween when you get the Kids Paw Patrol Sea Patrol Chase Costume! As a member of the fearless Paw Patrol, your child will be ready to save people in their time of need, or ready to go around for some fun trick-or-treating or costume parties! This costume comes with a jumpsuit, a helmet, and a backpack. This costume does not come with shoes.

1. Toy Story Characters
The launch of the new Toy Story movie will be one of the best movies for the kids this year. However, one thing that you will find is when the movie launch starts to take over the big screen Toy Story will start to become one of the most popular costumes you can find for your kids to wear. Now, personally, I have not really saw a fall in the popularity of the Toy Story costumes since the movie first came out. However, one thing that you may notice is the costumes have started to become a lot more in-depth and a lot more detail-oriented compared to the earlier versions that I saw before. So the Toy Story characters are definitely popular and personally I see the new movie will help them in growing in popularity and easily take over as one of the most popular toddler costumes.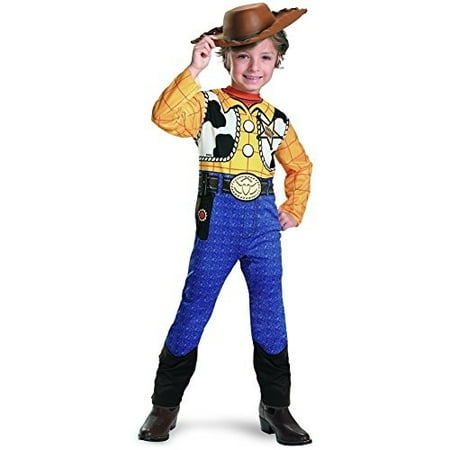 This Woody Classic costume for kids includes a printed jumpsuit and cowboy hat. Our Woody Classic comes in child sizes Medium, Large, Small, X-Small. This Woody Classic is an officially licensed Toy Story costume.
Now Make Your Educated Choice For Your Toddler 
Finding the best Halloween costume for your toddler is easy to do if you know what they are into. However, a common problem that a lot of parents run into is the fact the toddlers are unable to make up their mind until the last minute. By knowing about some of the ideas that are around for the best toddler Halloween costumes for boys, it is rather easy for you to find the costume your kids are sure to love. Then it is easy to notice that your kids are going to have a great time getting candy from each other or enjoying the parties they have at preschool or you decided to take them to.No matter what, celebrating Halloween with a toddler is a lot of fun and very exciting.